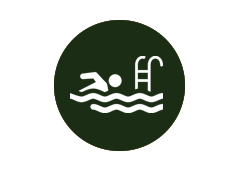 Swimming Pools
With a large swimming pool, a children's pool, and a heated wading pool, you'll be tempted to spend the whole day lounging and splashing in waves!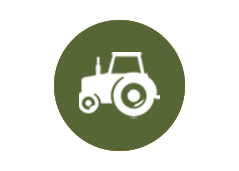 Hay Rides
Every weekend, we climb on board the Hungry Horse Wagon and our tractor tows us all over our scenic campground! Kids and adults alike love it!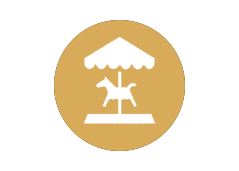 Merry-Go-Round
And fun and unique activity for our guests, the Merry-Go-Round at Hungry Horse is always a huge hit with our young guests ready to make a memory!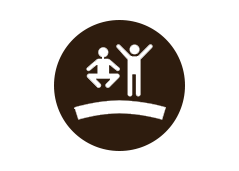 Jumping Pad
Bounce the day away! Our jumping pad is a great way for the kids to burn some energy, have fun, and make friends in the beautiful outdoors.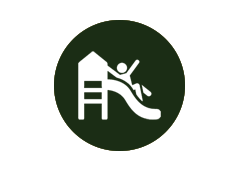 Playgrounds
Climb, crawl, hang, swing... a great playground is the stage where imagination comes to life and friends are made for years to come. Our playground is no different!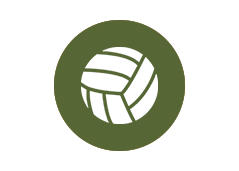 Volleyball Court
You gotta bring it when you're on the Hungry Horse volleyball court! Friendly competition is always welcome here when we step out onto the sand together!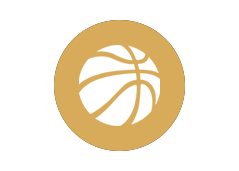 Basketball Court
Grab the rock and let's get our hoops on! Our basketball court is the perfect place for ballers of all skill levels to get their game and and drop some buckets!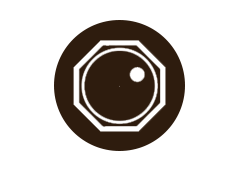 Gaga Ball Pit
Similar to Dodgeball, GaGa Ball is a fun family activity will have everyone in your group running, jumping, dodging, and striking until there is only one person left standing!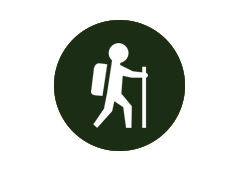 Hiking Trails
Throughout and around the campground, there are beautiful hiking trails for the outdoor enthusiasts who love getting in touch with nature during their stay.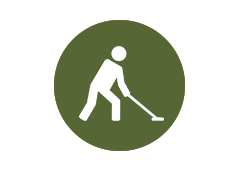 Shuffleboard
Our Shuffle Board court at Hungry Horse Campground is the perfect place to engage in light competition and share the day's adventures with friends and family.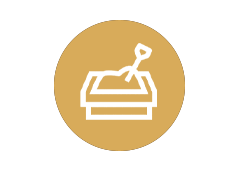 Sand Box
Kids love our sand box... playing, digging, building, and spending time together is always a welcome activity for children and adults alike!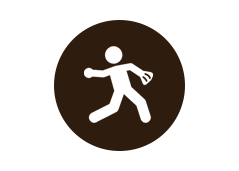 Rec Field
Our lush and sprawling rec field is home to a number of outdoor events, games, and group activities. Take advantage of our big backyard and enjoy spending time with friends and family!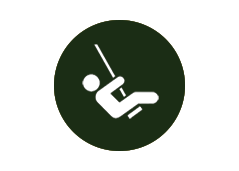 Swings
"Oh how I love to go up in the swing!..." Timelessly enjoyable, hopping on our swings with a friend or two is something Hungry Horse kids never get tired of!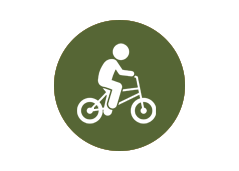 Kids' Bike Track
Grab your helmet and pedal the day away on our awesome bike track! Kids love to have fun and burn energy racing the day away on two wheels!